Admission: Gala Pass


Performances, Certification Presentation, International Moviestars, Food & Drinks




Time: 6-9PM, August 26, 2016




Location: Dining Hall ( 799 Pine Avenue Carlsbad, CA 92008)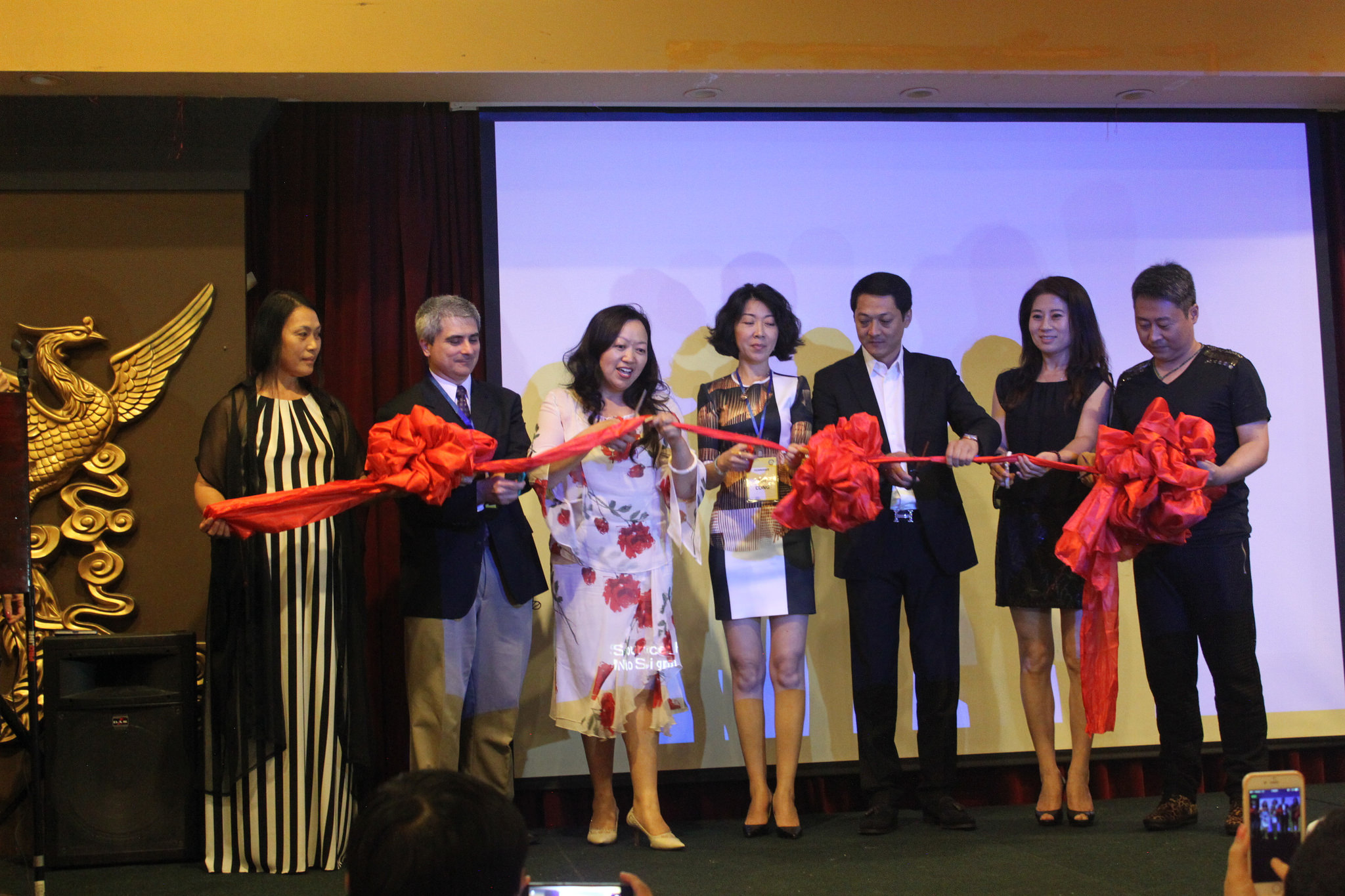 MC, Presenter and Performers
Rosalyn Kahn, Public Speech Coach
Rosalyn Kahn brings nearly two decades of teaching and coaching the art of public speaking to businesses, organizations, and individuals. Rosalyn is an author of "Random Acts of Kindness are Changing the World" available on Amazon. She is working on her second book Rodo: Roses and Dogs—How to Reduce Stress and Anxiety in Today's Troubled Times.

Matt Hall, Mayor of Carlsbad, Presenter


Matt is a a fiscal conservative who brings his unique blend of hard work and common sense to the Mayor's office. He is a Vietnam Veteran who was awarded the Purple Heart. Matt is also a proven leader as an elected public servant and successful businessman, and a long-time member of the Village Redevelopment Committee and the Carlsbad Chamber of Commerce
Christine Umali, Singer
Christine is in8th grade at Coronado Middle School, and member of the International Thespian Society. She is a winner of multiplesinging contests including the 2015 Mega Voice Kids grand champion. She received the 2016 triple threat trophy (dancing,singing and acting)for Musical Theater Competition of America iand received 2 character leadership award in school.
Guimei Yang; Folk Dancer
Ms. Yang is an artist from Vancouver, Canada. She is a hairdresser as day job, at her spare time; she is the leader and the art director of the Folk dance and Drum Group. Her Red Drum Dancers has been frequently appeared in many community events and the independent days of Vitoria Bay. She and her husband have a happy family with 2 beautiful kids
Xinyan Shi, Actress, Dancer
Xinyan is a 10 years old child actress from China. She started to dance since 5 years old, qualified with 12th class folk dance certification. She participated many big contests, won many top awards. She is the contracted actress of Feng Guo Film ( Shanghai) Ltd, because her outstanding dance skill, she will be the leading actress of the TV series "Hero Tales from Chinese History"
Chuanhao Lan, Child Actor
Chuanhao is a very talent child actor with humor, positive and powerful performance style. He is the Ambassador of Hubei 5A Scenic Scenery Park; leading actor of "Youth Psychological Growth Health" Movie; Won many awards in Master of Ceremony contest. He is attending the San Diego International kids' film festival for representing his film "Monkey King Hero is Back".
Mingxuan Li, Child actor, Model.
Mingxuan is a 12 years old Child actor, model from China. Love to dance, sing, swim and golf. As actor, he is the voice over for " Play Around" animation; film " Table Tennis "; and many TV series, such as " Baby big winner" ; " Dance with the star"; "Strong woman". He won the best dress award in 2012 Wanda Model competition; Golden Lion award of 2011 Singapore Talent competition
Cady Mariano: Actress, Singer, Dancer
Cady Mariano, age 13, loves acting, singing and dancing.She's a bona fide "Triple Threat," earning 2nd Place in the 2014 San Diego County Fair Triple Threat Contest.She has performed in many dancing/singing competitions, on TV stations, at SeaWorld and other events, regularly achieving the highest awards and special recognition.Recently she also played various roles in films, TV, and theatre.Performing comes naturally to Cady, she is equally adept in comedic or dramatic roles. She also performs regularly with a local improv group, and she is very active in organizing and performing in charitable events.